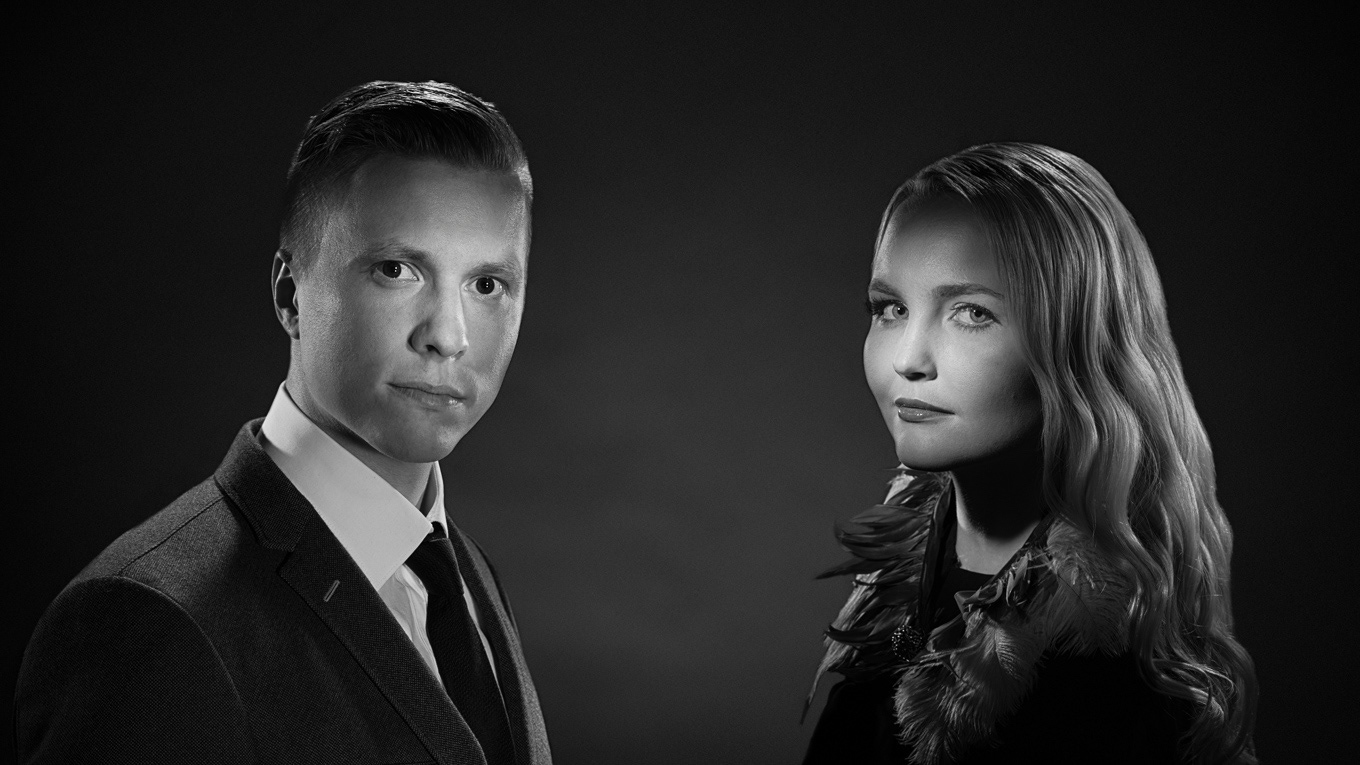 We're Elisabet Heikkinen and Janne Kivivuori, an artist couple specializing in creating stylized children portraits and wedding photography. We are based in Jyväskylä, Finland. We turned our passion and dream into reality when we started Heikivi Photography which is more to us than just taking pictures. It's about capturing beautiful moments and building relationships.
We always work as a team and take great pride of our work which is all about to creating something unique for our clients. As a different individuals we have different styles which complement each other. Accordingly you are not only getting better coverage by having two photographers but you are also getting two styles to capture your moments in a fun and authentic way.  Whether it's taking photos of your children, family, wedding or anything you can think of, we will help you to capture your story.
Olemme Elisabet Heikkinen ja Janne Kivivuori, Jyväskylässä asuva kuvaajapari. Muodostamme yhdessä Heikivi Photographyn, joka on erikoistunut lasten muotokuviin ja hääkuvaukseen. Valokuvauksen parissa olemme viihtyneet jo vuodesta 2009 ja olemme vuosien saatossa päässeet ikuistamaan ainutlaatuisia hetkiä ja tapaamaan mahtavia ihmisiä. 
Työparina työskentely on meille luontevaa ja kuvaustyylimme täydentävät hienosti toisiaan. Kuvaustilanteessa toimimme rennosti ja kunnioitaen asiakkaan ideoita ja toiveita. Ykkösprioriteettimme on, että asiakas on kuviinsa tyytyväinen. Hääkuvaustyylimme on vahvasti dokumentaarinen ja haluamme luoda hääpäivästä kertovan ja eheän kokonaisuuden. Dokumentoimme päivän kahdestaan juuri niin kuin kaikki tapahtui, tehden sen kuitenkin tyylillämme. Keskitymme aina toimivaan kuvakokonaisuuteen, johon sisältyy päivän tapahtumia ja tunnelmia tukevat pienet, mutta tärkeät, yksityiskohdat. Henkilö- ja lapsikuvissa hyödynnämme ympäristöä ja kuvattavan persoonaa, keskittyen saamaan kuvista asiakkaan näköiset.